Could private tuition be the answer to your learning needs?
Have you ever tried private tuition before? How will it be different from tuition at a center? Sure, it is usually more expensive than the latter option, but they can be what you actually need, by offering a different experience.
Personalisation and Attention
The best thing about private tuition is that one's learning style is catered to. By discussing with your private tutor what you are weak in, how you learn better and what you need, he or she can maximise the time you have with him or her, and tailor make his or her teaching methods and styles.
After all, everyone has their own areas of weakness and learning style, and instead of finding a tuition center that fits that, it might be more plausible to find a private tutor who can meet your specific needs. You also get more attention during the lesson itself, which makes the lesson more worth the cost than it initially seems. You also won't have to feel shy when asking all the questions that you have!
This is also great for students who find it hard to concentrate in a big class! You will also enjoy a closer relationship with your tutor, making the experience friendlier and more personal as compared to in a large classroom.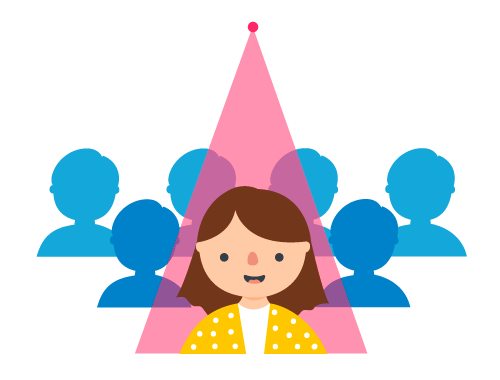 Convenience and Comfort
Private tuition also means flexible arrangements with your tutor. You would not have to worry about meeting the schedules of tuition centers outside, and worry about missing classes when you suddenly have another appointment as you can always rearrange timings.
The best thing is, you can also have tuition in your home, which means less traveling time and greater comfort.
Why a Reputable Tuition Agency is Important?
Finding a good private home tutor can be life-changing, but it is also challenging for various reasons. Firstly, there are many private tutors out there advertising their services, but not all of them are actually experienced or qualified as they claim to be.
You will also have difficulties accessing information like their track record. In comparison, we as a tuition agency has a stringent selection process when it comes to the tutors we match to you and a database of all their qualifications and track record. This is also what we carefully analyse to ensure that you get the best value for whatever budget you have.
With a larger pool of tutors to select from, we can find the best tutor for you with the last amount of effort required by you. This way, you can be assured that you get a good chance of finding a private home tutor that meets your need, instead of having to change private tutors all the time because you realise that they are not as good as they claimed to be. It also takes the stress of finding a good tutor off you.
Secondly, a tuition agency is also not just a tutor matching service. We continue to monitor each tutee-tutor match to ensure that you have a satisfactory experience, from beginning till end.
We provide a feedback channel for students and parents so as to keep our tutors accountable. This is in comparison to a privately arranged tuition, where students and parents may sometimes find it hard to communicate directly with the tutors.
At tuition.edu.sg, we have a culture of constructive feedback and continual improvement for our tutors, so if students/ parents are more comfortable providing feedback to the tutors through us, we are more than happy to assist in this respect.